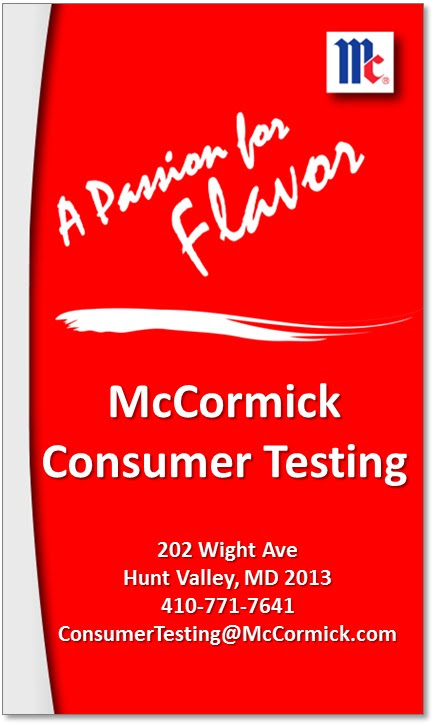 Ya'll have heard me talk about making a little extra money doing surveys, and this is very similar to those, except it is JUST for
McCormick
. They only send me an email every other month or so, so you won't get overloaded with emails asking to complete surveys like some companies send out. It is nice to know you are helping give input into future products!
They are really in need of certain demographics:
Females Ages 36 and Older
Females Ages 18-35
Males Ages 36 and Older
Males Ages 18-35
If you fall under any of these, I highly encourage you to apply to see if you are eligible to contribute. If you are so inclined, you can help me win a possible gift card by letting them know I referred you. In the question

"How did you hear about McCormick Consumer Testing" on the application, make sure you put my FULL NAME (Jessica Ammons) in.
As I said, you won't get bombarded with emails (which I appreciate!) and you get to help influence future products, while being submitted into drawings for different prizes. If you're interested, sign up with McCormick as soon as possible as the window to apply is usually small before they fill up.